10.10.2019

CANON

19:00 start of the soundperformance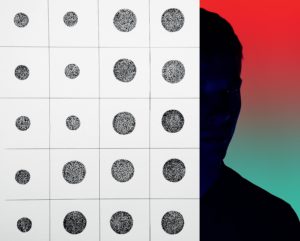 Soundperformance: CANON by Jung An Tagen

10.10.2019, 19:00
Eintritt frei

Jung An Tagen ist einer der eigenständigsten, neuen Vertreter der aktuellen elektronischen Musikszene. Sein eigens für die Ausstellung komponierter »Canon« ist eine interaktive Klangperformance, abgespielt auf den Handys der BesucherInnen.
10.10.2019, 19:00

Jung An Tagen is one of the most independent, new representatives of the current electronic music scene. His »Canon«, specially composed for the exhibition, is an interactive sound performance played on the mobile phones of the visitors.