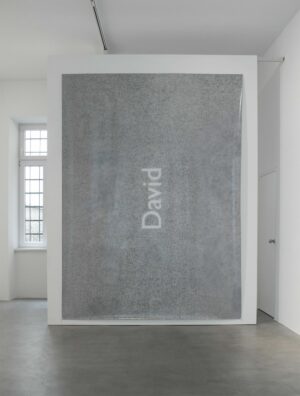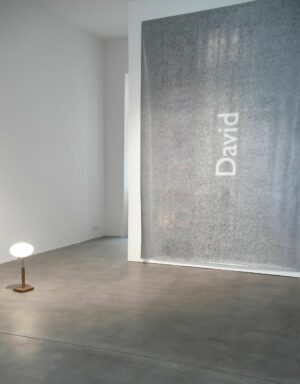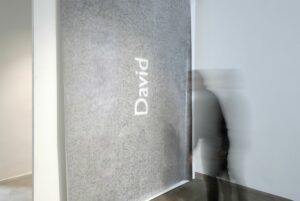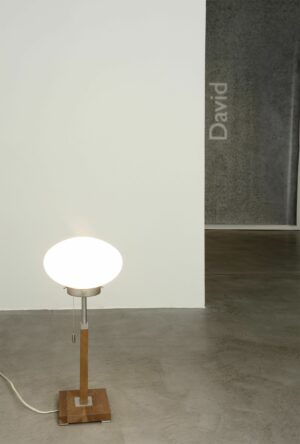 Sussudio — Raum für Kunst freut sich, eine neue Installation von Gregor Neuerer zu präsentieren. Neuerer nähert sich Fotografie mittels Sprache, Text und des physischen Prozesses der Retusche als Instrument, um die komplexen Verbindungen des Mediums zu Realität, intimer Erfahrung und Alltag anzusprechen.
Where does manhood lead me?
Why does tenderness of teenage love hold on for so long?
I remember your skin a little paler than mine, with a good number of moles all over your body—slim, though not an athlete, your smile, seductive? violent?
I wonder how you are doing, still fearless?
A tall shadow (though neither of us is seventeen feet tall) always leaving the scene a bit too early. Is this why I never remember where you hide? Within the inexpressibility of needs, within the complication of not having a mutual language. It all just hangs around, despite the avalanche of new stories that don't really match the original picture, all slowly looping back.
Thank you for leaving all these tape recordings. I too feel sometimes that "I am just struggling in a way that will keep me struggling for the rest of my life, that I'll never cease the pace and the frantic sense that follows." Now The Tape Journals* book, we got in winter 2018, sits on the stool near our bed. Your voice asking me to read aloud, and in between, to speak about my first true intimacy. The belief in tenderness floods the act of reading.

I photograph a detail from the book's cover, re-print the image and add another layer of paint, both sprayed and painted, to create a space for you.
I carefully hand his name over to you, to be out there, in new light. Various Davids, past and present, in flesh and in stone, seen through one another.

Gregor Neuerer

* Weight of the Earth: The Tape Journals by David Wojnarowicz, Semiotext(e) 2018
Sussudio — Artspace is happy to announce the opening of a new installation by Gregor Neuerer. Neuerer continues to engage with photography through language, writing and a physical process of retouching as a tool to approach the medium's complex connections to reality, intimate experience and everyday life.
Where does manhood lead me?
Why does tenderness of teenage love hold on for so long?
I remember your skin a little paler than mine, with a good number of moles all over your body—slim, though not an athlete, your smile, seductive? violent?
I wonder how you are doing, still fearless?
A tall shadow (though neither of us is seventeen feet tall) always leaving the scene a bit too early. Is this why I never remember where you hide? Within the inexpressibility of needs, within the complication of not having a mutual language. It all just hangs around, despite the avalanche of new stories that don't really match the original picture, all slowly looping back.
Thank you for leaving all these tape recordings. I too feel sometimes that "I am just struggling in a way that will keep me struggling for the rest of my life, that I'll never cease the pace and the frantic sense that follows." Now The Tape Journals* book, we got in winter 2018, sits on the stool near our bed. Your voice asking me to read aloud, and in between, to speak about my first true intimacy. The belief in tenderness floods the act of reading.

I photograph a detail from the book's cover, re-print the image and add another layer of paint, both sprayed and painted, to create a space for you.
I carefully hand his name over to you, to be out there, in new light. Various Davids, past and present, in flesh and in stone, seen through one another.

Gregor Neuerer

* Weight of the Earth: The Tape Journals by David Wojnarowicz, Semiotext(e) 2018