07.04.—26.06.2022

Follow the white rabbit

open june 25 + 26, 12-19h or by appointment via artspace@sussudio.at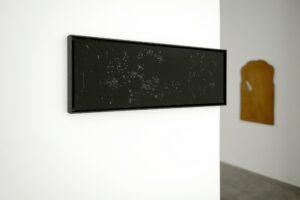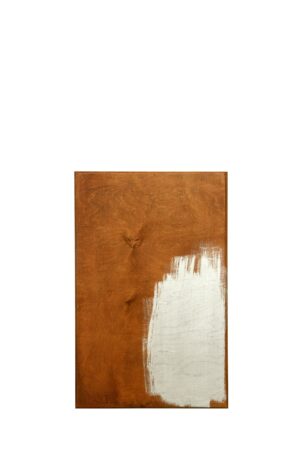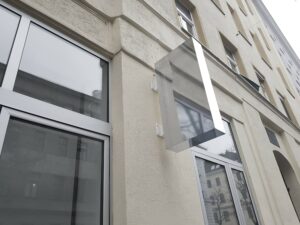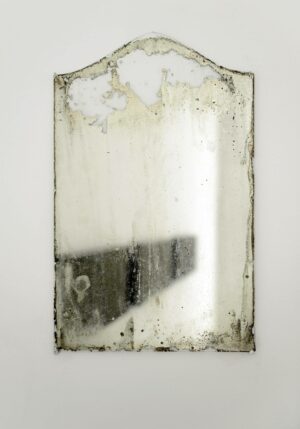 Die Ausstellung FOLLOW THE WHITE RABBIT zeigt jüngere Werke von Katharina Stiglitz, in denen sie sich Manifestationen von Zeit an den Rändern des Sichtbaren widmet. Anhand von monochrom reduzierten Zeichnungen, Objets Trouvés, Materialbildern sowie einer Außeninstallation stellt die Künstlerin subtile Fragen in Bezug auf Abbildbarkeit und öffnet Welten, die irgendwo zwischen Zerfall und Zufall verlaufen. So portraitiert sie beispielsweise in der Serie "Ohne Titel (Spiegel)" eine Sammlung erblindender Spiegel. Statt des eigenen Gegenübers begegnet der / die Betrachter:in einer Bestandsaufnahme von Zerfallserscheinungen als Spuren der Zeit. Die Vergänglichkeit, die sich hier, wie so oft in Stiglitz' künstlerischem Schaffen, in zartem Duktus abzeichnet, ist auch bereits als literarische Referenz im Ausstellungstitel angelegt. Gleichsam verbirgt sich hinter der Aufforderung FOLLOW THE WHITE RABBIT ein Hinweis, Offensichtliches zu hinterfragen. Dies greift auch das an der Außenfassade der Galerie angebrachte Leuchtobjekt auf, das wie ein semitransparenter sogenannter Spionspiegel fungiert. Als verwirrendes Mimikry verschmilzt es mit seiner Umgebung und invertiert somit die Logik von Leuchtreklame, nur um bei Dunkelheit sein Inneres preiszugeben und zugleich einen Unendlichkeitseffekt zu erzeugen, der nur auf sich selbst verweist.
The exhibition FOLLOW THE WHITE RABBIT shows recent works by Katharina Stiglitz that explore manifestations of time at the fringes of the visible. With reduced monochromatic drawings, material images, objets trouvés and an outdoor installation, the artist raises subtle questions about what can be represented while creating worlds that run somewhere between coincidence and decay. Her series "Untitled (Mirrors)", for example, is based on a collection of old oxidized mirrors. Instead of one's reflection, the onlooker is faced with an inventory of mirror rot as traces of time. The transience that is captured here meticulously is a recurrent theme in Stiglitz' art practice and is also implied in the literary reference of the exhibition title. The instruction (to) FOLLOW THE WHITE RABBIT can at the same time be read as an invitation to question the obvious and to look behind appearances. The light object on the façade of the gallery incorporates just that: during the day it functions like a semitransparent spy mirror which melts into its surrounding in a bewildering mimicry that inverts the logic of commercial neon signs. At night, however, the installation turns into an infinity mirror of its own core thus referencing back at itself in a perpetual procession.